Educational Plans
Thanks to ScoreCloud's short learning curve, students can get creative right away!
Learning music has never been easier.
---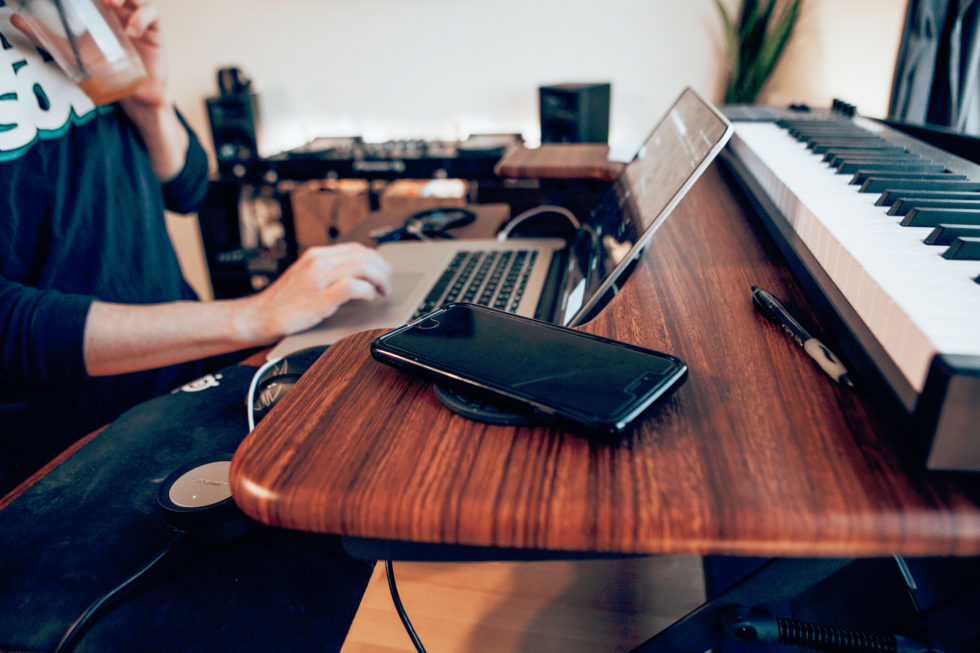 ---
Notation from playing, one of many ways to notate in ScoreCloud.
"Teaching music with ScoreCloud is easy, fun and creative!"

Primary School Teacher
"With ScoreCloud, my students don't have to learn a complicated music notation software in order to create music. "

Secondary School Music Teacher
"The strong connection between notation and playing gives me more options in my teaching, and makes it enjoyable to handle the trickier parts of notating music."

Teacher at the Royal College of Music in Stockholm
---
Using ScoreCloud in your School
Can be used on any levels
ScoreCloud can be used in educational situations by students of all levels. The user doesn't need to have any experience in scoring to start using the software.
Create sheet music either by singing/playing or by adding notes manually.
Students on a more advanced level will enjoy the versatile and powerful editor that allows them to create extensive and complex compositions.
The teacher's favorite tool
The teacher can use ScoreCloud to create teaching materials and handouts. Present theory examples and excersises in a simple way.
ScoreCloud helps students to understand concepts like notes, chords, keys and rhythms in a teaching situation.
---
The Educational Plans
Small Plan, 20 accounts, $695/year
Large Plan 100 accounts, $1499/year
Entire School Plan, everyone in your school*, $2499/year
* the Entire School Plan is to be used by a single school or institution. If the upgrade is so broad that several schools, or more than 1000 accounts are upgraded using this plan, your case might not be covered by this plan.
Please email us if you have any questions, or if you feel that none of the above plans fit your organisation!
Getting your Educational Subscription
To sign up for an educational plan, just fill out the form below!
When we receive your request, we will send you a payment link where you can sign up using a credit card. Once the payment is processed, we will add your email addresses to the PRO plan.
You will need to create ScoreCloud accounts for each user. Please make sure that the addresses you use are the ones entered in the form.
During your subscription, email us anytime if you need to change the additional email addresses, or if you want to cancel the subscription.
---
Sign up for an Educational Subscription
For the Small Plan, paste your list of up to 20 addresses in the "email addresses" field.
For the Large Plan, paste your list of up to 100 addresses in the "email addresses" field.
For the Entire School Plan, add the email domain of your school, for example @school.org or @school.k12.region.edu in the "email addresses" field. All ScoreCloud accounts with email addresses on this domain will be upgraded to PRO.