Download ScoreCloud Songwriter
Sing and play into a single mic to get a lead sheet, with lyrics & chords!

(get the Windows version here)

(get the Mac version here)
ScoreCloud Songwriter requires a ScoreCloud account with an upgrade. Register now and get the 10 day free trial!
After downloading, check out the Examples and Tutorials below.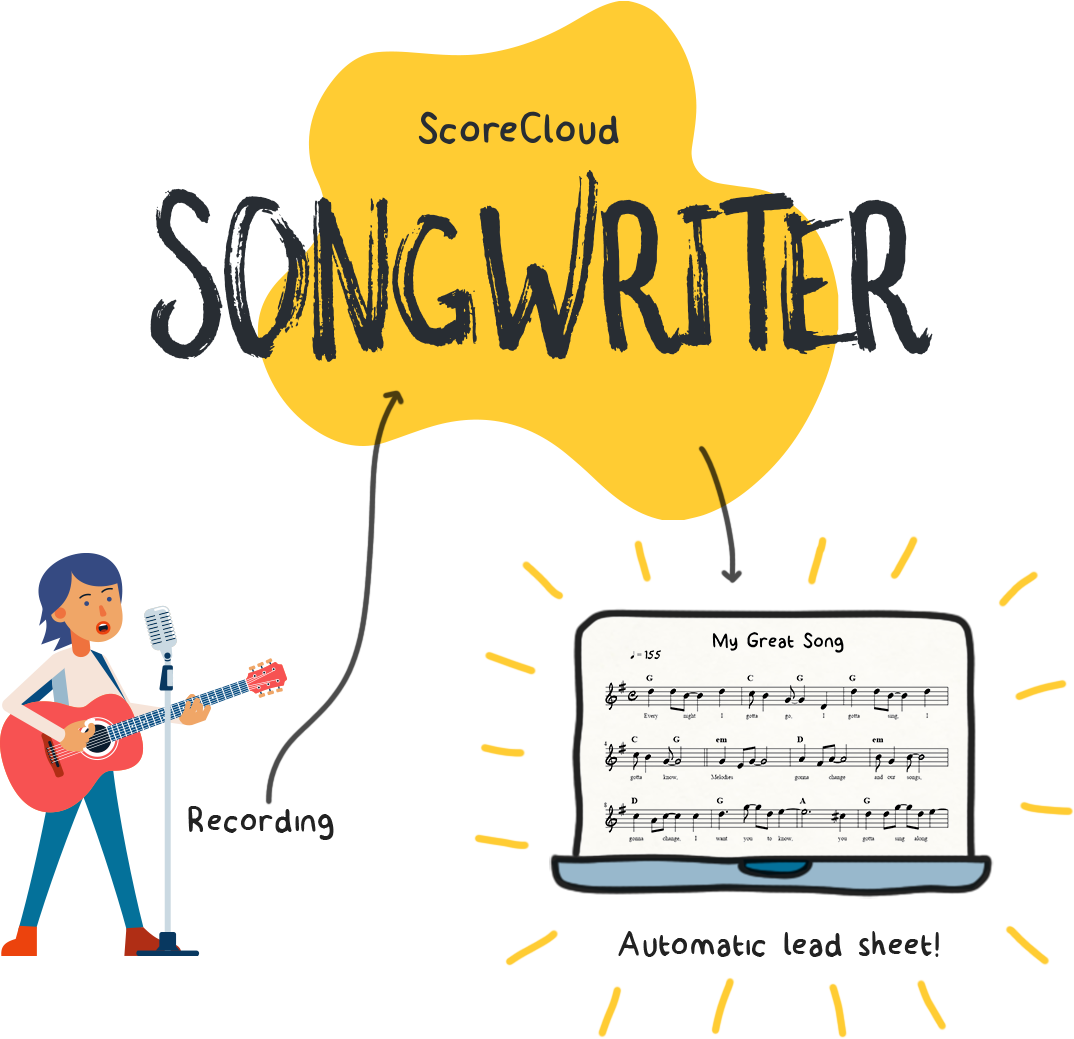 ---
---
Watch Sven record audio and get an instant lead sheet – with the laptop on the piano!
"ScoreCloud Songwriter is an amazing technology! It's making it so much easier."
– Julia, Singer-songwriter
Understand the program better with our Video Tutorials!
---
How does it work?
Record your singing with an instrument into ScoreCloud Songwriter using a single microphone. A combination of AI methods separates the audio, analyzes the music, transcribes the lyrics, and combines the result into a lead sheet with melody notation, lyrics and chord symbols. You can listen to your separated vocals and choose from different accompaniments and drum patterns.